Property
Details
---
Wonderful west end 3 bedroom bungalow with finished basement. The home has seen a good number of updates and improvement over the years including but not limited to newer HE furnace, main floor windows, flooring, bathroom improvements, and more. One important highlight of the home is the back yard which will make trips to the beach less appealing. With a large covered deck, spacious fenced yard, above ground pool with its own sun deck, fire pit area, and kids' playhouse this yard is a fabulous place to spend the summer days and nights! Located on a city bus route, close to elementary schools and AE Wilson Park, and with other amenities a few minutes away the location is convenient.
Type Residential
3 Beds
Bungalow Style
864 ft Sq. Ft.
6,147 Lot Size
Property
Features
---
Central vacuum & attachments
Above ground pool
Central Air
Dishwasher built-in
Fenced back yard
Newer Vinyl Windows
Newer HE Furnace
Large covered deck
Pool sun deck
Children's playhouse
Map &
Amenities
Click The Magnifying Glass To View Satelite Location Of This Listing

Presented
By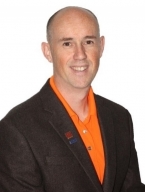 Devin Chanig, ABR®, SRS
REALTOR®

Realty One Real Estate Services Inc.

#300 - 1118 Broad Street, Regina Saskatchewan S4R 1X8
306-206-0383