MVL Now Has Their Own &deg360
3D Virtual Tour Software
Unlimited Panoramas • Property Website Included • Google Street Views
---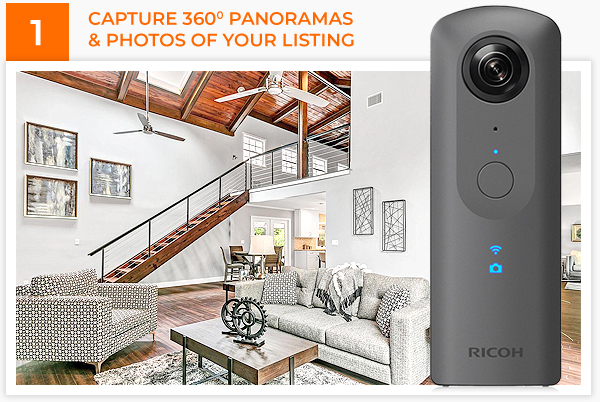 Our new 360 MVL virtual tour is a great addition to our platform. You can now create a beautiful 3D Virtual Tour with a one-shot 360 camera. We highly recommend the Theta Z1 camera as this is truly the best one-shot camera to capture 360 photos. MVL is now compatible to accept one-shot panoramic photos to create a complete 3D virtual tour experience.
Our platform has been created for all real estate photographers so they can add all types of media to our exclusive "Property Listing Website Themes". We provide all our photographers with a dashboard to upload both 360 panoramic photos and professional property photos to our platform. You can upload your files 24/7 to be processed.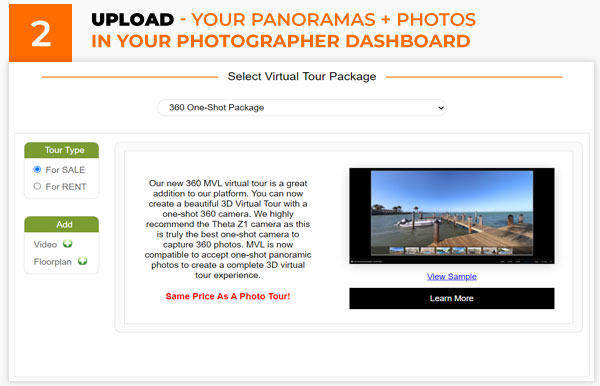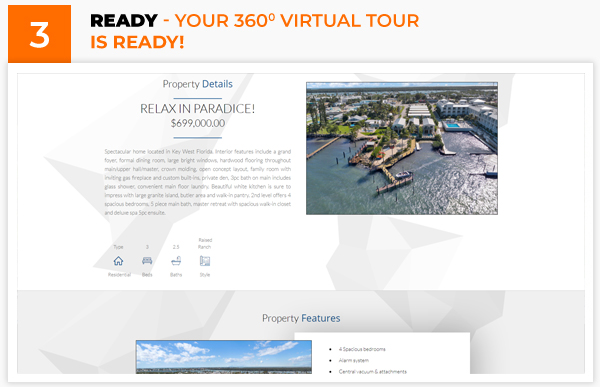 You capture the 360 pans, upload them through your dashboard and they are processed in seconds and a READY email is sent to your real estate clients on your behalf. This ready email includes branded & non-branded tour links, high-res downloadable file and MLS size photo link.
Link Hot-Spots • Re-name Pans • Add Videos •
Add Text Layovers • Add Info-Spots
---
Photographers & Real Estate Agents Have Access To Our Exclusive Editor!

Our new MVL 360 software is one of the easiest platforms to use and create an amazing virtual tour experience. This is a great AFFORDABLE substitution to a Matterport 3D virtual tour walk-through. Once you capture and upload your photos and pans into our software you or the agent can easily change panoramic names, add hot spots, add videos and panoramic text layovers in with our exclusive software editor.