Complete Photographer Platform
We offer a "Service Oriented" platform for real estate photographers, videographers and Matterport virtual tour providers. Our 2 main services are our floorplan service, and our video editing service that includes a "FREE SINGLE PROPERTY WEBSITE" with every order. We will be adding our new HDR photo editing service in early 2022 that will also include our free property websites.
---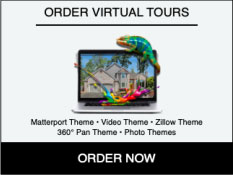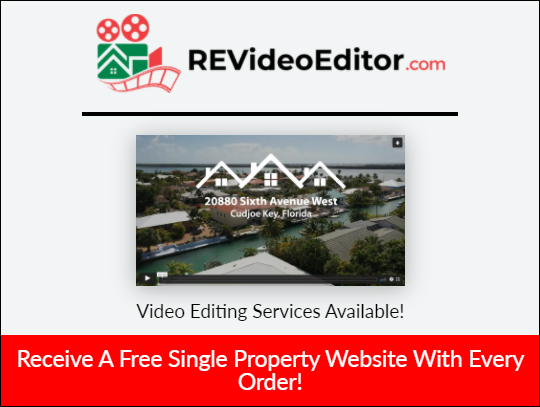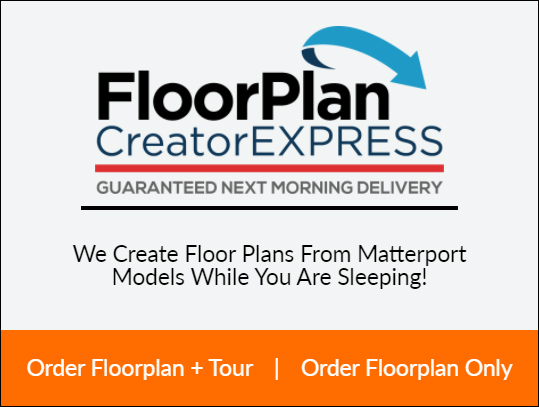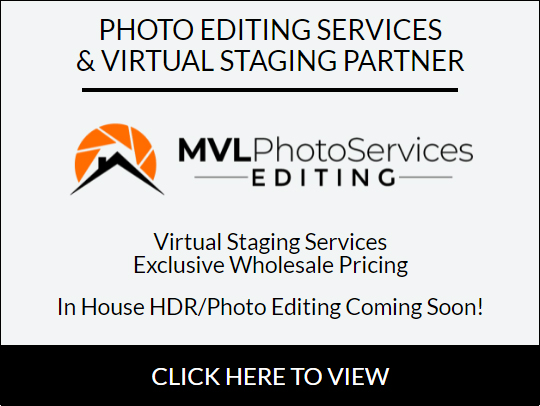 Our photographer platform is built for simplicity and has a visual interface so you can easily manage your business and get more clients!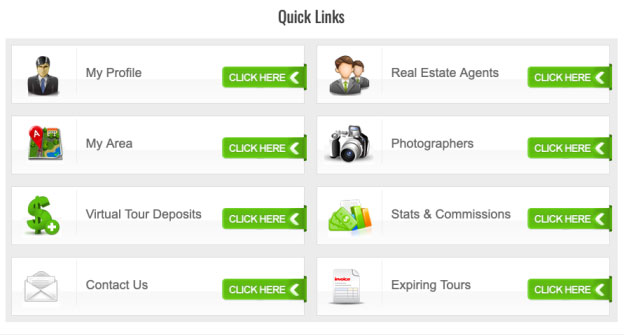 Adding real estate agents and their brokerage logos so you can brand all your virtual tour themes to your clients. We provide all virtual tour providers with a downloadable agent list to use in all your marketing. All your business tour stats and commissions are one click away.

As you grow and need more photographers, our platform has a built-in platform specifically for your photographers and you can see every order they create and download their stats each and every month.

All this and more under our "Quick Links" business platform...
Create Stunning Visual Presentations
---
Create stunning visual presentations with our chameleon virtual tour themes. We now have themes specific to Matterport, Zillow, Custom Videos and 2D Floorplans. All tour themes include a photo gallery, google maps, property features and a lead generating agent/brokerage information and contact form.

All tour themes are hosted for one year and we have a built-in revenue sharing system that all our providers receive 50% of another year renewal for every year a tour is renewed.
Renewal Sharing System.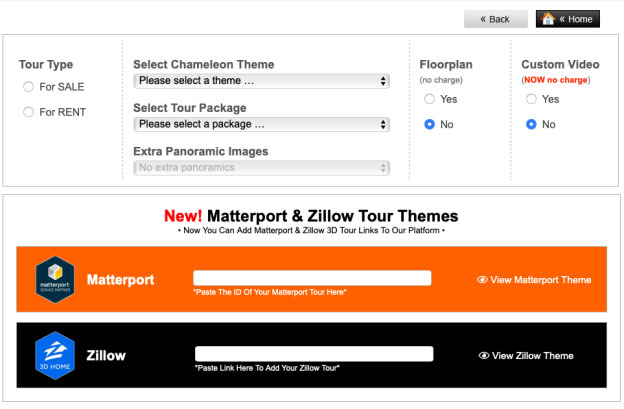 Photographer Testimonials
---

"
My husband and I have been using MVL for over 8 years now and we now have 5 photographers on staff. MVL just launched their new virtual tour chameleon virtual tour themes and my agents could not be happier. This is the best platform out there and at an unbelievable price. Don't hesitate. Jump onboard!
Karen Power
MVL Virtual Tour Photographer, Ottawa, Canada

"
If you want to grow your real estate photography business then this platform will do it. Agents just love the tours, feature sheets and the back end. This is great for my vacation rental clients.
Travis Yednak
MVL Virtual Tour Photographer, Key West, USA

"
If you do real estate video tours you have to use this platform. MVL does not charge you for uploading any videos to their new themes. UNBELEIVABLE!
Tom Elgersma
Videographer, Grimsby Ontario Canada

"
I was the 1st photographer and have been doing this for over 15 years now and if you are looking for a better virtual tour platform this is it. MVL is the #1 real estate virtual tour platform and now they are launching their platform all across the USA. Jump onboard and you will be glad you did!
Mark Pasalic
MVL Virtual Tour Photographer, Hamilton Ontario, Canada

"
I found these guys about 5 years ago and am ever glad I did. I was looking for a professional looking platform as I was using Tourbuzz and it just wasn't doing it for my clients. Since I switched I increased my business 350%. They are the best out there and now with the new chameleon themes they are going to soar!
Seth Gardner
Photographer, Portland OR USA
Previous
Next